Join AIGA Detroit for our weekly installment of Zoom Chats. A live-streamed FREE weekly series dedicated to providing you with inspiration, dialogue, and insights from leading creatives in our industry.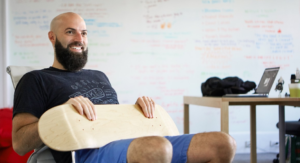 Today we chat with Bill Kenney, Chief Creative Officer of Focus Lab – a brand agency that propels organizations to be their boldest, most original selves. Bill Kenney's unyielding appetite for all things design, entrepreneurship, and serving others make him a grateful leader at Focus Lab.
This session will be strictly Open Forum, where YOU (the audience) can ask Bill any question from what it's like to run a design business, how to build a team, find the right team to join, how to design for clients, how to price your work, etc.