Junta con AIGA Detroit para nuestra reunión vía Zoom. Es una serie GRATIS y semanal que se dedica a proveer inspiración, diálogo, y percepciones de los líderes creativos en nuestra industria.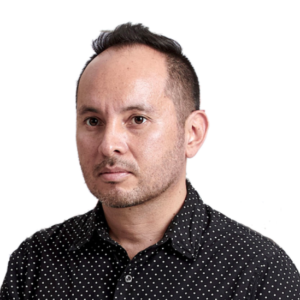 Este Jueves, 21 de Mayo, a la 1 p.m. hablaremos con Richars Meza, fundador y Director Creativo de IS Creative estudio – un estudio internacional de branding con oficinas en Lima y Madrid. Con 20 años de experiencia trabajando en Nueva York, Tokio, Madrid y Lima con clientes de diferentes industrias les da una vision global.
La pasión por nuestro trabajo y nuestros clientes internacionales nos han hecho "coolhunters" naturales. Tenemos la visión, la intuición, y la sensibilidad para coleccionar información demográfica para nuevos mercados y tendencias del consumidor. Para diferenciar, observar, y analizar estas tendencias nos ayuda entender los nuevos puntos de referencia para crear estrategias exitosas. Nuestro proceso de trabajo está basado en la investigación extensiva, trabajando como equipo con nuestros clientes en planes estratégicos, preguntando acerca de verdades establecidas, generando nuevas formas, transformando las percepciones, y maximizando la propuesta de valor. Creamos experiencias memorables que van más allá del producto, dando soluciones únicas y casi revolucionarias que crean la lealtad fuerte.
Richars presentará en español con interprete por parte de Puente Cultural Integration despacho de asesoría en Detroit.
—
Join AIGA Detroit for our weekly installment of Zoom Chats. A live-streamed FREE weekly series dedicated to providing you with inspiration, dialogue, and insights from leading creatives in our industry.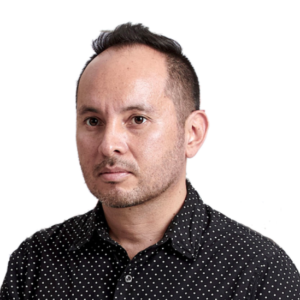 Today we chat with Richars Meza, founder & Creative Director of design studio IS Creative – an international branding studio with offices in Lima and Madrid. 20 years experience in New York, Tokyo, Madrid and Lima working with clients from various industries give us a global vision.
The passion for our work and our international customers have made us natural coolhunters. We have the vision, intuition and sensitivity to collect demographic information for new markets and consumer trends. To differentiate, observe and analyze these trends makes us understand what are the new benchmarks of creating successful strategies. Our work process is based on extensive research, working as a team with our clients on strategic plans, questioning established truths, generating new ways, transforming perceptions and maximizing the value proposition. We create memorable brand experiences that go beyond the product, giving almost revolutionary unique solutions that create loyalty beyond reason.
Richars will be presenting in Spanish with a Detroit-based interpreter from Puente Cultural Integration – Consulting Firm.